Hiking Tales & Walking Stories



Hiking tales, walking stories. Stories that let you share just about any experience related to your walking. Here's your chance to see yourself published and appreciated.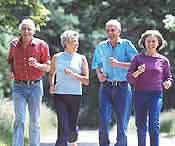 Perhaps even slip in a tall tale or two? Read some of the wonderful stories further down the page to inspire you and trigger your own creative juices.

Maybe you've experienced health improvements, conquered personal challenges, enjoyed very special moments. Your story can help, amuse, enlighten or raise an eyebrow.
Share special moments you've had on your walks or hikes? The special look on a friend's face. A particularly beautiful sunrise or sunset. A bird talking to you in the tranquility of a wonderful morning. Whatever you feel would be nice to share.
Now It's Your Turn!
In your own words and in your own way just start writing! Add up to four pictures with your own personal captions. Once your story has been published we will email you the link to your page - your own page on the web you can show to your friends! Dare them to do better!

What Other Visitors Have Said
Click below to see some really neat walking & hiking stories other folks have shared.

---
Share this page with your friends by clicking our "LIKE" button below. Thanks for sharing!
---