Fitness Walking Programs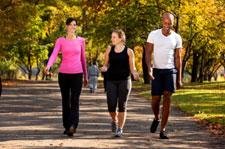 OK fellow 50 plus'ers, choose from one of our three personal fitness walking programs. Whether you can barely walk across the room, walk to the corner or walk all day, you'll find a program here just right for you.

It's time to get MORE HEALTHY and MORE FIT through walking and ... you get to enjoy all of the many benefits of walking.
OUr 50 Plus Fitness Walking Programs
Each program starts with a few VERY IMPORTANT, SPECIFIC warm up and stretching exercises, sets your target walking goals and provides step by step guidance.
Our Fitness Walking Programs make it easy for you to set goals, stay on track* and help you see your progress. You know when you've achieved your goals - always a great feeling!

*A great idea is to keep a Walking Journal to help see your improvement as you progress. It's fun to keep track of when you walked, how many steps you took, how long you walked, how you felt, note other walking ideas that come up. It's really amazing what all that fresh air and exercise does for your 'thinking cap'.

Just before you jump in with both feet there is one thing we strongly encourage you to do first.
Contact Your Health Care Professional If …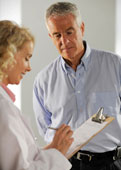 You're over 65 and don't exercise at all now.

You've been diagnosed with a heart problem in the past.

You have high blood pressure.

You have diabetes.

You get chest pains, especially when you exert yourself.

You often feel faint or have dizzy spells.

Other medical conditions.
Got the green light? Excellent.

OK… Let's Get To Work

Whether you're here because you...
just decided it's time to start doing something.

had a recent health scare and need to do something.




your doctor 'encouraged you' to.




want to move forward from your rehab program (foot, back, knee pain or injury)




walk OK now and just want a little push to get you to that next level

…you've taken a giant step towards feeling great again. Good for you!

You're Almost There!

Your journey will be much more enjoyable if you pay attention to these three important areas.
1. Foot Wear
Choose the best walking shoes for you. THIS STEP IS CRITICAL! You need the right shoe, the right fit, the right type for your weather and terrain. Do your homework well here and your walking will be a real joy!
2. Socks
Yes - SOCKS! Socks are the most often overlook and very important part of your walking experience. Visit our Thorlos Socks page to get a greater understanding of the benefits to you and your feet.

3. Clothing

Wear comfortable, loose fitting clothing that's suitable for the weather of the day.

Dress to be seen! Be visible - especially if you walk in urban areas around traffic.

Sun glasses, sunscreen, walking music, hat, gloves and water bottle can all come in handy too.

4. Good Walking Technique

Review the basics! Take a look at some good walking techniques at least once. Make sure you 'start off on the right foot'! (we discovered a lot of new information here for our own walking technique when we researched this page).

You're There. Let's Walk!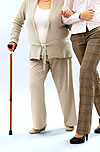 Level 1 Fitness Walking Program

... a great place to start out. Especially helpful if you have a few aches and pains you need to overcome.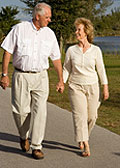 Level 2 Fitness Walking Program

... for folks walking at least 30 minutes a day now and are ready to challenge themselves a bit more. This is the level where weight loss starts to occur.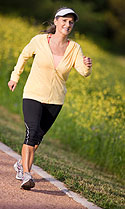 Level 3 Fitness Walking Program


...for folks walking at least 60 minutes a day now and are ready to push themselves to higher levels of fitness and achievement.


Take your time. Listen to your body. Enjoy your journey to GREATER HEALTH AND FITNESS.



Top of Fitness Walking Programs

Return to Let's Start Walking!


---
Share this page with your friends by clicking our "LIKE" button below. Thanks for sharing!
---