Shoes Buying Tips
Save Money at Shoes.com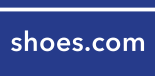 These Shoes Buying Tips will save you time and money as you track down just the right shoes for you at Shoes.com. They'll make your journey a lot more pleasant and painless too.
Already found what you want?
Great! Here's the fast way to the finish line!
Just click on the small picture of your choice to get the larger picture. There you select your colour, width and size. Then just click ADD TO CART.
Enter your Shoes.com Discount Code (see below) when you check out. Wait excitedly for the great new shoes to arrive at your door. Enjoy!
Searching For Your Perfect Shoe!
Like to browse and look around some more? No problem. 
Shoes.com offers over 1,000,000 products across 1,600+ brands. Knowing a few simple, time saving search tricks is HUGE. These will help you a lot.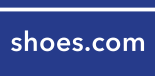 (HINT: Click on this Shoes.com Logo to get a live version of the Shoes.com Home Page we talk about next. Opens in another window).
Here's some Shoes.com tips to help you focus those searches quickly and easily.

Select by Brand. Click on BRANDS on the left side of the gray bar across the top of the page. Then narrow your search in the left column of the next page. You can add and remove criteria there until you find exactly what you want. 

Use the Search Field ... 

j

ust below the Shoes.com Logo on the top left of the page. Type in words describing what you are looking for, narrow your search using the left hand column.

If you get a No Results here, just try a different variation of the words. It is not saying there is nothing that matches, just nothing that matches exactly the words you typed in.   

The Advanced Search link just to the right of the main Search Field. This is a fast way to narrow your search. You do NOT need to make selections in all the categories. Start with 1 or 2. Add more in the left hand column on the next page. 

Search Shoes.com Tip #1: As you search and are on a results page, you'll see all the search criteria you've made in the left column under the heading "Narrow Results For ..." . You can add or delete criteria here as often as you want. There are a ton of selections further down the left column.
Search Shoes.com Tip #2: Searching can sometimes be a bit frustrating. The best way to get good at it is to practice a bit. The more familiar you are with the methods used, the faster you will find what you are after. Search Engines are sorta dumb. Sometimes you need to feed them in teensy doses! It you get totally lost or frustrated, just close it up and try again later. 
Search Shoes.com Tip #3: Read the customer reviews below the large picture of any shoe you click on. This gives a pretty good indication of how other real people just like you felt about that particular shoe. In some cases a shoe may be too new to have reviews yet. 
Sneaky Tip! If you're not sure about a shoe but want to decide later, just click on ADD TO CART for those. That way you can put several selections there, review your CART later and remove any you don't want before you check out for real.
FINDING THE SALE ITEMS!
Find tons of hot Shoes.com Sale Items fast. Just click SALE on the gray bar at the top of the page. These items can also show up in your normal searches and will have a little red SALE flag in the top right corner.
FINDING NEW SHOES
Here's a fun one. Just type NEW SHOES in the main Search Field. Be careful though. This usually returns several thousand shoes! Again narrow your search in the left column. One neat thing here is that you will be able to see how many new shoes there are in each type of shoe and brand. 
SHOES.COM DISCOUNT CODES
You usually have more than one choice here. Look for a banner (usually green) just below the Search Field line at the top of the page. It will tell you the type of sale, how much of a discount there is AND give the discount code on the right side to enter at Checkout.
GET 10% DISCOUNT ALL THE TIME!
If there is no other discounts available for your shoe choice, there you can type the word SHOES into the Discount Code box at checkout for a 10% Discount any time.
EVEN MORE SAVINGS
On the home page for Shoes.com, click on the Shoes.com Rewards box on the top left of the page for a whole bunch of neat ways for you to save more money!
FREE SHIPPING AND FREE RETURNS (US Only)
Yes your shoes are shipped free directly to you and if for whatever reason you need to return them, Shoes.com pays return shipping as well.
INTERNATIONAL SHIPPING
Shoes.com offers International Shipping to over 45 countries. You can check out which countries are included by clicking on the International Shipping Logo on the top right corner of any page.
MANY MORE BENEFITS
You can get a more complete picture of everything Shoes.com offers you by clicking on the "Why Shop At Shoes.com?' link on the right side of the gray bar at the top of the page
READY TO GET BACK TO SHOE SHOPPING?
Great. Just click here to go back to our Best Rated Walking Shoes.

To Top Of Shoe-Buying-Tips
---
Share this page with your friends by clicking our "LIKE" button below. Thanks for sharing!
---