Hi. Our first ever "Walking Discovery" Contest is over and ...

The Winner Is …
Erwin Steneker from Vianen, The Netherlands. Erwin's story titled Blood, Sweat & Tears is the winner of our first ever Walking Discovery Contest.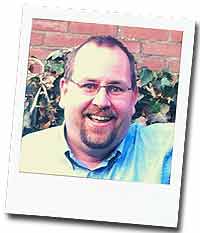 Erwin's story was a triumph of discovering oneself under very challenging circumstances.
Congratulations Erwin. We hope you are continuing to benefit from the discoveries you made on that journey. Your 6 pair of Thorlos Socks are on their way!
Erwin's story just edged out some other very special entries. One in particular deserves ...
Honorable Mention.
"Bonding With Kemp" submitted by Grandma Patty from Kalispell, Montana is a beautiful story that also touched us. Thank you so much for sharing your special time with us Grandma Patty. While we have only the one prize for this contest, you can still take advantage of the Free Pair of Thorlos Socks Offer. Just visit here for further instructions. We have our pair on order already :-)
To all of you that took the time to share your walking discovery with us - THANK YOU SO MUCH!
Every story has some beautiful and moving moments. Keep gathering your discoveries. There will be other contests in the future.
Great News - International Shipping Now Available!
Yes, our readers in 45 more countries can now experience our best rated walking shoes for themselves.
Our new supplier - ShoeBuy - can deliver to 45 countries from around the world.
With over 50% of our visitors coming from outside North America this allows many more of you to take advantage of some of our favourite shoes we love and wear and much more.
US residents can still take advantage of Free Shipping and Returns.
ShoeBuy also offers several discount options for you - from 10% all the time to much higher seasonal discounts! Read more on our Best Rated Walking Shoes page.
And for our visitors with special shoe needs, you now have a much wider selection of Drew Arthritic Shoes and Drew Diabetes Shoes.
We are so excited to be able to bring this service to so many more of you!
Until next time we remain,
Your partners in walking fitness.
Yoko & Geoff