Hi.Summer Is over! Time for updates and news on changes\!

Summer Is Over!
Welcome and Happy October to you all.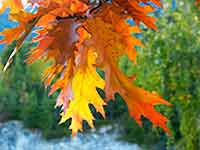 We're back from a very busy, full and extended summer. Quality time with the family throughout British Columbia and Alberta, Canada highlighted by the incredible 100th Anniversay show of the Calgary Stampede made for a very memorable set of experiences.
We hope your summer was as enjoyable and rewarding too.
There's lots to share with you this issue so let's get to it.
New Look
If you've visited our our site recently you'll have noticed some changes. Here are a couple of samples.
Walking Styles
Arthritic Walking Shoes
Yes, we're revamping the look of our site just a bit. Over the next while you'll see all our pages reflect the new look. The same solid information remains while we make it easier for you to read, benefit from new features and provide you more of what you want most.
You'll find many new elements and features including more walking related products, testimonials, feature walker of the month, walking tour and travel information and more.
YOUR FEEDBACK IS REALLY IMPORTANT. Please help us by taking just a couple of minutes to complete the short survey at the end of this newsletter. Thank you!!
Walking & Yoga by Yoko
Aside from my regular walks, I've been driven to improve the way I look and feel with yoga. My Yoga instructor, Cheryl Kane here in Cotacachi, Ecuador has inspired me to learn how to keep supple and strong.
She is so attentive to each and every one of us in the class. She comes to Cotacachi twice a week from a nearby town to help us all. I feel very fortunate that she does so. Recently Cheryl visited our website and wrote:
"I feel inspired by your walking program website! Wow Yoko! It's very well done. I walk quite a bit now but I'm going to try for 60 minutes a day. Thanks for the encouragement. I think the other yoga students would like to be made aware of your site. May I forward it to them?"
Of course we love to share our message with everyone and agreed with her request. We hope to have a feature article soon from Cheryl connecting a tight bond with walking and yoga. Stay tuned!
A Special Event November 1, 2012
Our friend and mentor, Jo Ann Taylor from The Walking Connection has provded inspiring words for walkers around the world for the last 23 years. I was inspired by Jo Ann and her husband Gene for years with their wonderful website. I've been a loyal reader and visitor for a long time.

This November, Jo Ann celebrates having walked every single day for the last 3 years. She invites everyone to join her and walk for just 10 minutes on November 1 in her "I Am In" walk. You can sign up by visiting The Walking Connection.

We're IN. How About You?

Product Update

You may notice that we no longer carry any information on the OESH shoe product we introduced you to a year ago. With a year's experience under our belts, we find we are much more comfortable recommending only the established, very high quality shoes you find on our Best Rated Walking Shoes page. Thank you for your understanding on this matter.

Help Us … PLEASE!

In two very simple ways.

First when you visit our site, please do click on our "LIKE" button on the top right corner. This allows you to share our site with your friends on Facebook very easily. Share the knowledge and inspiriation with your friends.

Second please take a couple of minutes to answer this very brief survey to help us improve our site for you. Just reply to this email and respond under each question please.

==========================================================

The 50 Plus Fitness Walking Website Survery
(Just Reply to this email and add your answers in that reply)

#1. What topics would you like covered that are not covered now?



#2. Would you want more products and product reviews?



#3. Would you like to be able to print out mini books on different sections of our site? Which one(s)?



#4. Do you like the updated look?



#5. Other Suggestions



Thank You!

===========================================================

Next Month

We are planning to bring you some timely info on the famous 'Walking 10,000 Steps A Day' concept. Along with that we'll have some updated info on pedometers as well.

Enjoy your Fall Walking in the most beautiful time of year.

All the best,

Your partners in walking,

Yoko & Geoff