Hi. We're back! And with an incredible opportunity!
YES! We're Back and ...?
A Great Late Summer HELLO To All Our Friends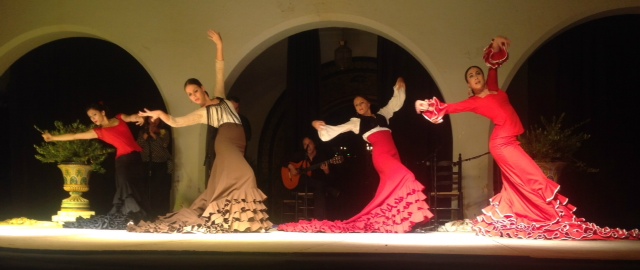 Yes, we've been away awhile and have a really great and exciting opportunity to share with you in just a bit.
First though, we were fortunate enough to spend some time this spring and summer travelling in Southern Spain. It's a great place for flamenco, walking and exploring!
One delightful town is a place called Ronda in Andalusia Province in Southern Spain (not far from Malaga). It's a very unique town on a high bluff with a deep ravine running right through it. This is the town where Ernest Hemingway wrote his famous book "For Whom The Bell Tolls" and Orson Welles used to hang out.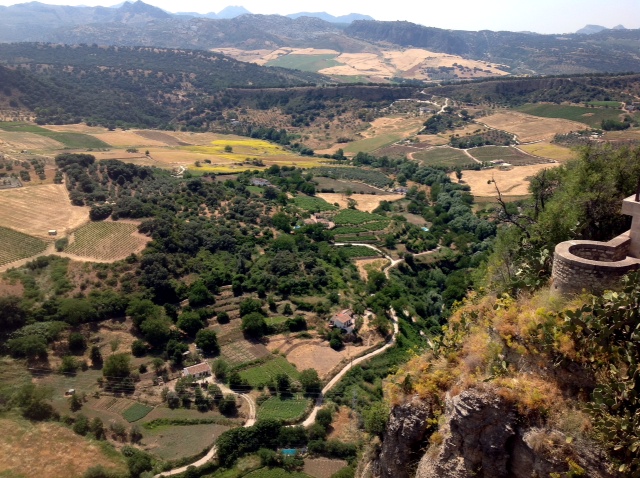 For those of us that love walkers though, it has an incredible range of walking options through cobblestone streets and country roads winding leisurely through olive groves.

More serious treks are easily accessed where you even take a train about 25 km out of town and hike back to town through national park areas. Totally stunning!

A Tip For Hot Climate Walking (learned the hard way)

Don't drink TOO MUCH water! Geoff just loves really icy water and drinks many litres a day. But when the temperature was in the high 30's C, he consumed so much that his electrolytic balance was upset. In plain English, he had very achy knees. Stay hydrated, just don't get over saturated :-)

Very Exciting News.

An Incredible Opportunity!

(Those of you who follow us regularly know we just don't really talk like this but this is just so darn HUGE we cannot help ourselves! And when you've got a couple of conservative 70 somethings all buzzed, you know something is up.)

For the past while Yoko and I have been involved with a paradigm shifting internet initiative that is, without question, going to change the face of the internet. It is that HUGE! Whether you just want to play, send a message and see how far around the world it goes or build a business, you can do it. We've been fortunate to get in at the prerelease stage and are privileged to extend an invitation to you. It would be just grand if you could join us on this adventure!

Imagine if you could have gotten in on the ground floor of Google or Facebook or Twitter before they launched, think about how that would have worked out for you!

One quick example. A sidekick of Mark Zuckerberg, founder of Facebook - started in the back room with Mark and now - ten years later - owns 0.8% of Facebook shares which happens to be worth a cool $680,000,000! That would sure covers a lot of your walking adventures around the world wouldn't it!

This new platform is in the same boat - just starting out. It's not released to the public yet. Despite that, over 1 million people joined in the first 80 days after an invitation only group saw it and got really excited about it. This experience is all about sharing, reaching out and helping others and yourself. And of course the critical piece in this is being in the right placed at the right time. This is the right place and the right time.

Please take a look at these two videos. Watch in a quiet area where you won't be disturbed. Get back to us with any questions. (just reply to this newsletter).

1. Get In The Ripple!

2. The Wealth Revolution



Until next time

Your Walking Partners

Yoko and Geoff